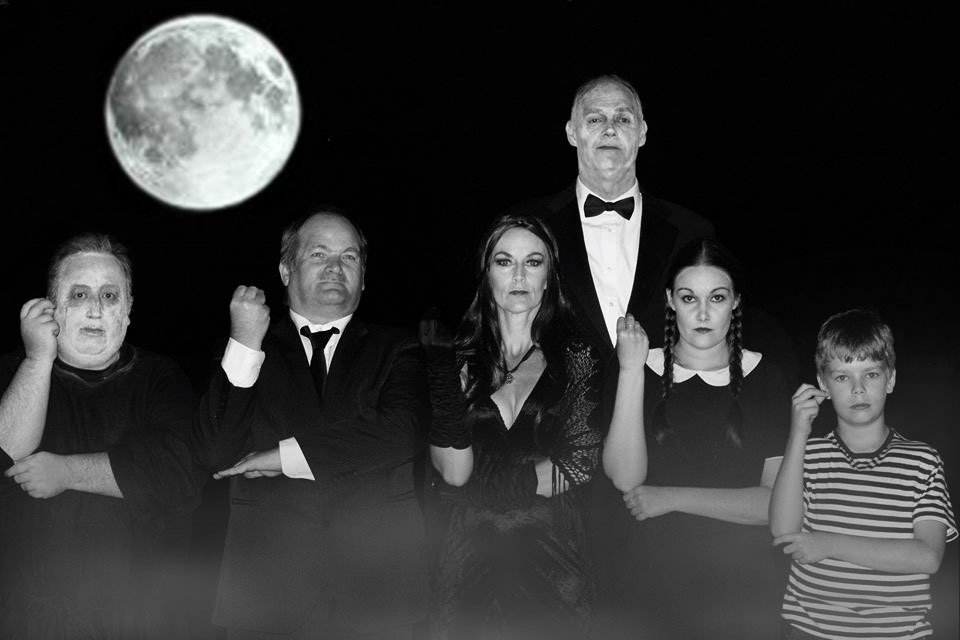 The Addams Family rehearsals are so much fun and for a change it's okay if the acting is a little bit stiff and lacking life!
We're not just a cast, we're a family and everybody is working themselves to the bone to put on show stopping performances for you our awesome public. The Addams, Ancestors and Bineke's are really united and with the dedication, imagination and persistence of Samantha Grace (Director), Martyn Clements (Music Director) and Katy Leman (Choreographer) along with our wardrobe designers and stage crew, you are all definitely in for a treat or will it be a trick?
This is a show that will bring back memories for all who come to watch us, and tickets will as always start to sell out fast.  So don't delay, buy your tickets today and if you're really up for it, come along in your best Halloween fancy dress!